Hello Pioneers!
This week's patch not only brings in Japanese language support but focuses on improving community features such as leader boards, chat and groups.
You can see the full list of changes in the patch notes below:
Patch V.0.9006
New features
Japanese Language is now a language option in Sailaway!
Added private/invite only groups so you can chat with your friends and invite them to your crew.
Added a function to invite someone to your private group (also to public groups but only the owner can do that)
You can now show your location to other sailors by typing \pos in the chat window. Your location will appear on the map.
Added persistent crew chat
Improvements
Chat has been expanded with the ability to show off any badges you have received from completing challenges. In your profile you will notice a badge tab that allows you to customise what badge appears next to your name in chat, and will appear on your boat.
Sailaway will now inform all players via chat that a race is about to start
After reports of bad behaviour in the chat channel we have implemented a stronger swear filter. This has also been applied to boat naming and usernames. If you are repeatedly triggering the swear filter, you will be subject to a chat channel ban and the length of this ban will be increased with the number of violations.
Leaderboards are now shown in-game for past races plus challenges that have them.
Fixes
Fixed chat focus being lost when the helping hand is working.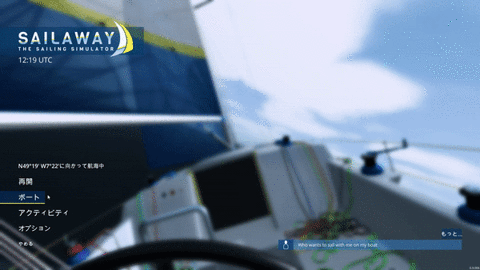 Thanks for the continued support!
Happy Sailing,
The Sailaway Team