Hello Pioneers!
We're pleased to be able to share the first new boat to be added to Sailaway.
Starting today, you can take to the seas in style with the new Catamaran. Modelled perfectly on it's real world counterpart, the Catamaran features the iconic double hull design for extra stability in the toughest waters.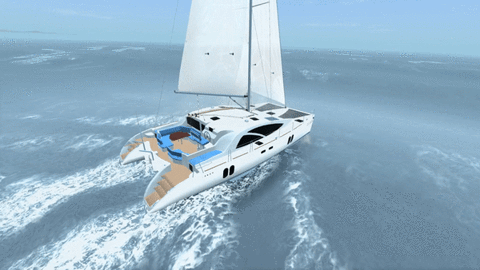 Put the new boat to the test in a race or just see how far you can travel, don't forget to share your screenshots and stats with us too!
This update also marks the point at which the game is no loner playable outside of Steam. If you still haven't moved your account across, here's a handy guide to help you: https://www.sailawaysimulator.com/steam/
We hope you enjoy the new Sailaway Catamaran!
Happy sailing,
The Sailaway Team