Hello Pioneers,
In this weeks update we've focused on bug fixes! This patch addressees some of the issues you may have reported recently.
We need testers
Some of you may have seen the latest community race we announced earlier today. We'd love for you to be able to create and share your own Sailaway races in-game, so we're working to expand race-making options!
To do that we require a number of budding race creators to help us test our race creation tools! If you are interested in testing these new features for us, please let us know but completing this short Google Form. We only need a handful of testers so not all applications will be successful.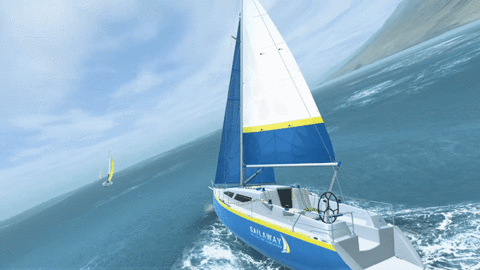 Patch V.0.9011
New Features
Hot Key customisation has been enabled in this patch but is still a work in progress. You can find this in Options > Gameplay. Let us know what you think!
Bug Fixes
Water droplets now cover the whole screen for wide screen users
Fixed the issue where boat hulls became transparent in certain situations
Improved saving of boat customisations
Fixed the issue where boat/port names copied onto other boats
Adjusted lights on lighthouses and buoys
Catamaran windows no longer overlap the water
Fixed US flag colours
Added 'Red Ensign' UK flag
Various improvements to stop various reported game crashes
If you have a bug you'd like to report, please follow the guide for 'how to report a bug' and post a new thread in the Bug Reporting Forum.
Happy Sailing,
The Sailaway Team