Hello Pioneers,
In this weeks update we've got some new Liveries for you as well as some new features! This patch also addressees some of the issues you may have reported recently.
New Liveries!
6 new liveries have been added to the game that can be used on the Cruiser, Mini-Transat & Catamaran.
These liveries can be applied via: Main Menu > Boat > Edit boat appearance > Select Customization Pack. Here's a preview: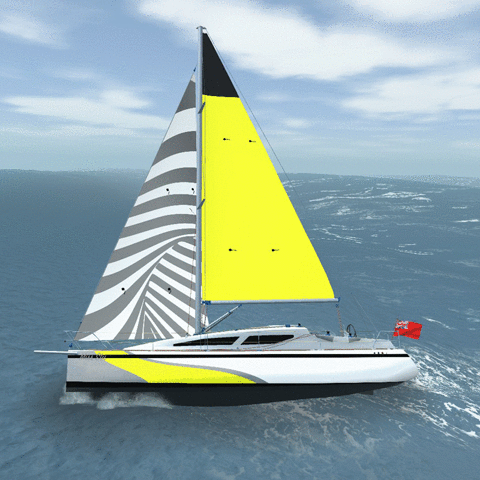 New Features
Navigation Lights
These have been a highly requested feature for a while now so we are pleased to announce they are now available!  They will automatically turn on at night.

User Created Races
In the Races menu there is now an option to show races created by players, we have had lots of volunteers (thank you!) to help us test creation of these and invites will be going out as soon as we have completed work on the back end to support them. Races these testers create will appear in this new area.
Telltale Customisation
You can now adjust the color of the telltales on your sails.
Bug Fixes
Sheets are now automatically pulled in beginner mode
Main sail was too transparent on the Cruiser
Some hotkey names were incorrect
Hotkeys were interfering with certain text input fields
Deck and cabin are no longer too 'glossy' when using a dark colour
Known Issues we are currently working on:
Race Buoys not appearing and race times glitching (we suspect these are linked)
Issue where other boats in your fleet sometimes stop sailing while you are online
If you have a bug you'd like to report, please follow the guide for 'how to report a bug' and post a new thread in the Bug Reporting Forum.
Happy Sailing,
The Sailaway Team