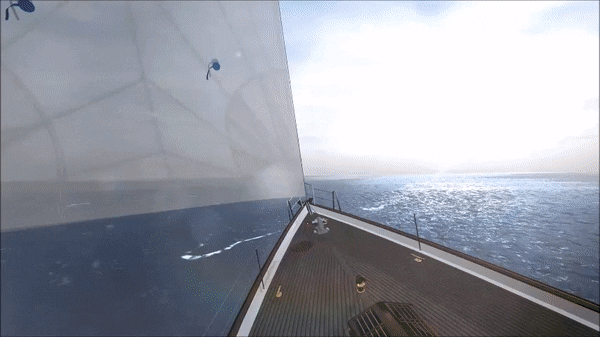 Hello Pioneers!
10 months ago we released Sailaway into Early Access so that we could spend some time improving the simulator while allowing people to play and provide feedback at the same time.
The response during this time has been great, many of the suggestions that were requested have been implemented and we have plenty more of them on our wishlist that we hope to get to one day.
Version 1.0 of Sailaway doesn't mean we are finished with development, it just means we have reached a place where we feel the feature set means it is ready to no longer be classed as Early Access.
Thanks to everyone that has provided feedback and support so far, we hope you continue to do the same as we move forward into this next chapter of Sailaway's development.
v.1.0 Patch Notes
Improved Terrain Textures
We have been wanting to improve the textures for land in Sailaway for a long time and we know it has been a much requested feature by lots of our players so it is great to finally be able to roll out this improvement as we hit 1.0.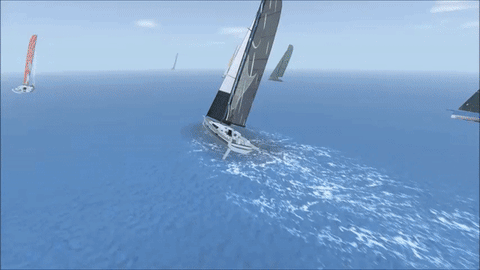 Landmarks
In addition to adding textures to the terrain in Sailaway we have also started to populate it with buildings by syncing with data provided by OpenStreetMap. While this data is not yet 100% complete for the entire planet it does start to fill out the most popular areas where data exists and as their data improves so does ours.
We have started to manually place some iconic landmarks, such things as the Statue of Liberty, the Golden Gate Bridge and the Sydney Opera House are now all visible. We hope to add to this list as suitable models become available.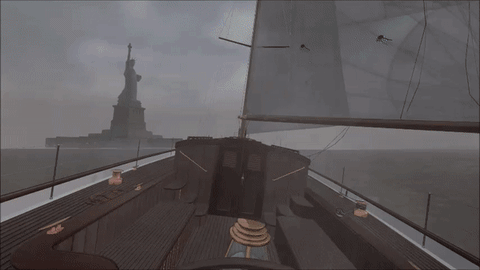 Improvements/Bug Fixes
Improved the water level in the Great Lakes.
Improved water levels around Sydney Harbour, Melbourne and Dutch coast.
2 new challenges have been added.
New Landmarks: Statue of Liberty, Golden Gate Bridge, Sydney Opera
House, Sydney Harbour Bridge, Transamerica Pyramid, Freedom Tower.
Boat speed is now 0 when anchored.
Distant lighthouses are no longer rendered white.
Distant buoys appeared to float on a layer of fog
Improved handling of some back-end data to reduce possible freezes.
On and Offline boats are now a different colour on the map.
Fixed various Japanese related localisation issues.
Various world map graphical fixes.
The race course will now show for all Race Team crew members.
Added check to new user email entry to catch possible email mismatch.
Further minor hotkey fixes.
Fixed certain achievements not unlocking.
If you have a bug you'd like to report, please follow the guide for 'How to report a bug' and post a new thread in the Bug Reporting Forum.
With Sailaway's exit from Early Access we expect new sailors to be starting to take their first steps into the world of sailing, we hope you will all make them feel welcome!
Happy Sailing,
The Sailaway Team